Links to Other Humor Sources


My favorite...

There is tons of good stuff here!
Denise Wahl's Tales from the Crib
The World According to A Lady Named Dave
Angela Barbeisch: Diva on a Rant
Amy Krouse Rosenthal (As featured on amused.com)
mommymommy.com (More of Amy's good stuff!)
Reale, et al Family Web Site (Over 75 humor pages, with links to other great humor sites)
SanityCentral.com A Time Out from Parenting


They say my site is a
!!
101 Funny Links


Yahoo! Amused.com LIKES my site!!
Check it out!

Marital Bliss (Humor from the Women's Forum)
AutoDave -- you have to check this out!
More to come!
Oh, hey... before you go traipsing off (how fickle web surfers can be...what were we talking about?), what say you sign my guest book, and bookmark this site? You know you want to!
Sign My Guestbook
View My Guestbook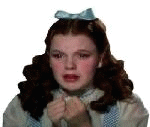 Come back, oh PLEASE come back! Soon!
I don't want to have to send the Flying Monkeys after you!
Background by Janice